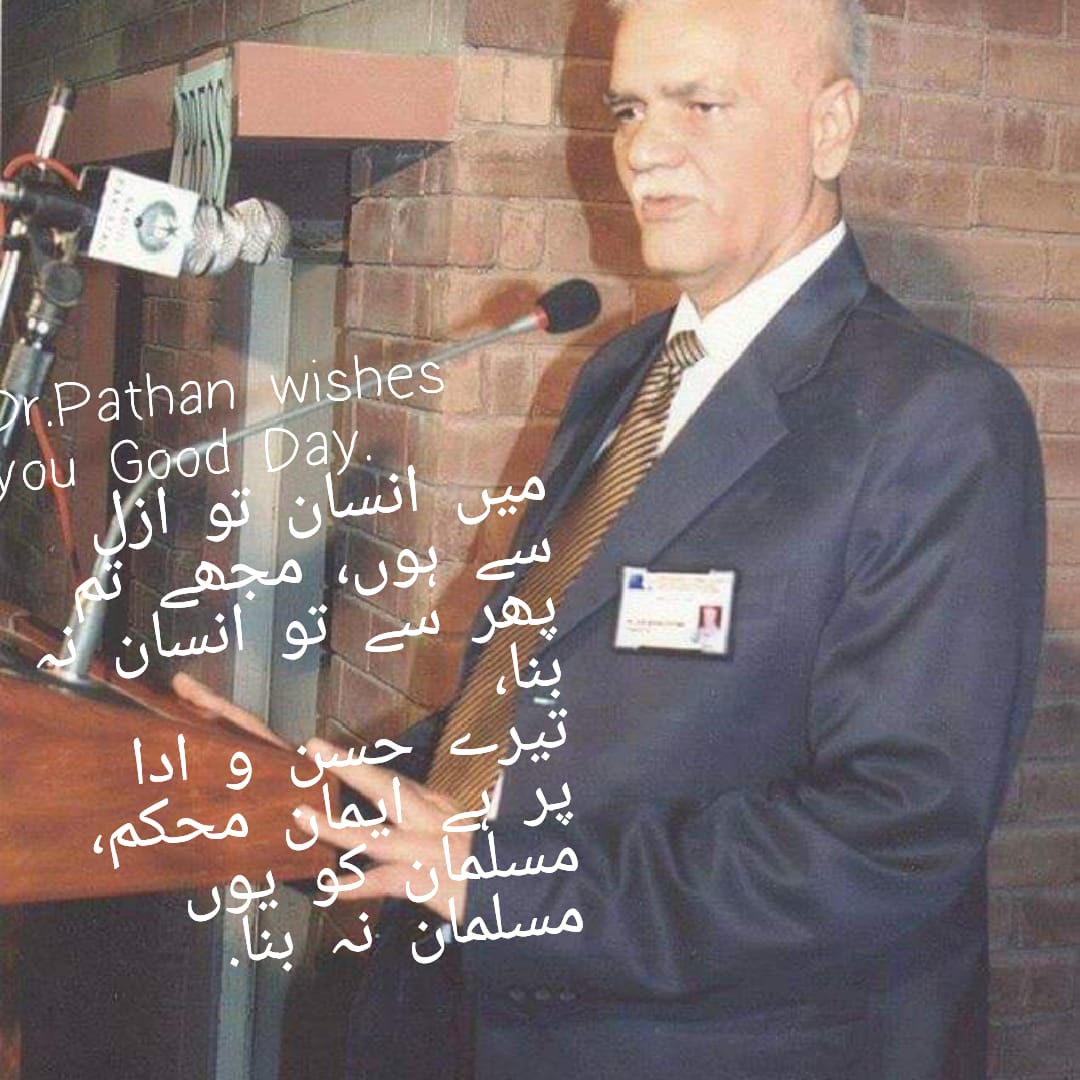 Dr.Pathan wishes you Good Day.
[ Dear! I am born human. Don't accept and treat me an angel -like human-being. I have firm faith in your beauty & love and vision & wisdom. Don't doubt my faith in you. Dear! Don't distort faith of my heart & soul and instincts & nature with your hatred, discrimination and disassociation. I have experienced terible distance and differences, don't ask me to afford it more and more. But, help me to get rid of my that only collection and possession, please.]
میں انسان تو ازل سے ہوں، مجھے تم پھر سے تو انسان نہ بنا،
تیرے حسن و ادا پر ہے ایمان محکم، مسلمان کو یوں مسلمان نہ بنا.
جبلت-دار وفادار ہوں یقین کر، عدم تعاون سے مجھے حیوان نہ بنا.‏
کس طرح عمر گذری ہے؟میرے باغ غم